On July 24, 2017 the EPA's final ruling became effective which requires the use of Amalgam Separators under the Clean Water Act to control discharge of mercury and other metals into public owned treatment works (POTWs) from dental practices. This regulation was developed based on a separation and continual maintenance model that achieves a minimum 95% total reduction of total mercury from amalgam process wastewater.
ECOII Amalagam Separator by PureWay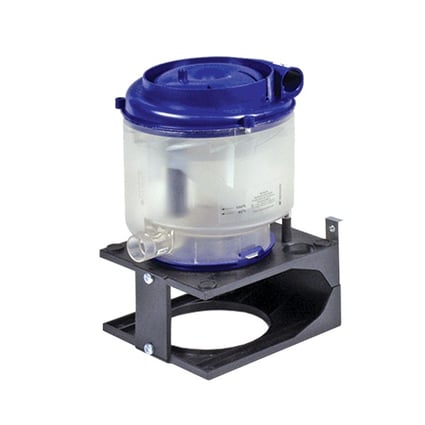 The Solution:
The ECOII Amalgam Separator is the leading Amalgam Separator in Europe and has recently over the past 15 years, entered the US market by storm. The ECOII is known for its compact, easy to use design that is ideal for dental offices requiring amalgam separation.
Benefits Include:
No disruptive vacuum loss or reduced suction power!

Cost savings of up to 50% over other separators

Easy installation and maintenance

E-certificates provided real time, no waiting 30 days

Online access to certificates 24/7 and tracking information

Automated compliance alerts to

Flexibility to work with almost any vacuum system (click here to find a list of most common vacuum systems the ECOII is compatible with)
System Specifications
ISO 11143 certified (exceeds ISO standards and filters better than leading amalgam separators)

Customized to work with any office up to 6 chairs for a single ECOII or up to 12 chairs for the tandem ECOII.

Compact design: 8.7" x 8.7" x 13.8"

Compatible with both wet and dry vacuum systems

Easy canister replacement every 12 months or once full. Auto shipment options make the replacement process simple and easy.

¾", 1" and 1.5" fittings included with each system. Additional fittings may be required for custom vacuum lines.