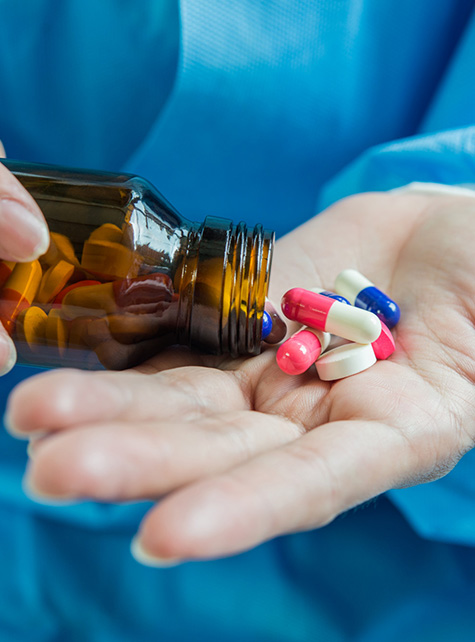 Controlled Substances
A drug or chemical whose manufacture, possession, or use is regulated by a government agency, such as the Drug Enforcement Agency (DEA). The possession and disposal of such substances are highly regulated.


Controlled Substance Schedules:

1. Schedule I drugs: high potential for abuse & no accepted medical use, such as Heroin, LSD, Ecstasy, etc.

2. Schedule II drugs: Narcotics, such as Oxycontin, Propofol, Percocet or Fentanyl
3. Schedule III drugs: Low level narcotics, such as Vicodin, Tylenol III (Codeine), Ketamine
4. Schedule IV drugs: less potential of abuse vs. schedule III drugs, examples are Midazolam, Ephedrine, Diazepam
5. Schedule V drugs: low potential of abuse, such as cough suppressants w/ codeine
How to ID Controlled Substances: All controlled substances containers (Bottles or vials) will include a controlled substances icon (Big "C") with the schedule level within the icon.