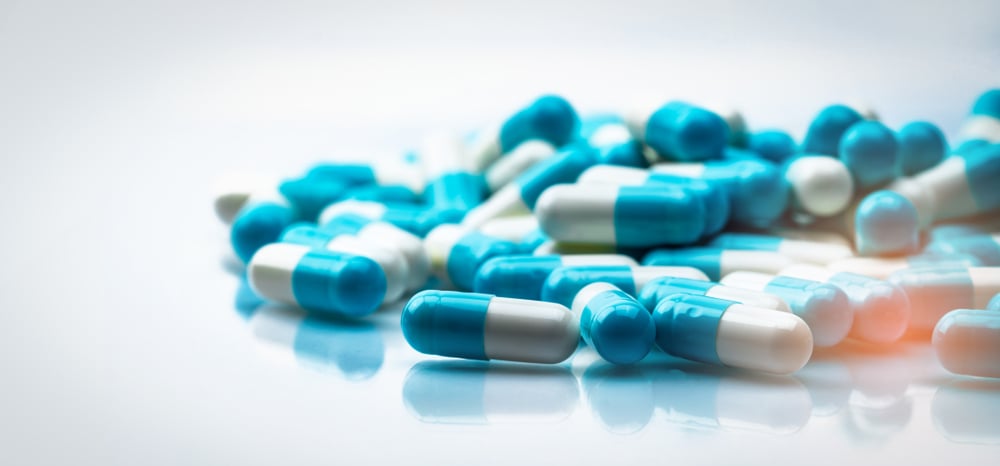 In 2020, there were approximately 8 billion people living around the world, and it's been growing ever since so is prescribed medical drugs. Picture how many medications were prescribed before the pandemic, and how many are prescribed now. According to SingleCare, more than 4 billion medications are dispensed per year in the United States alone. In comparison, about $2.8 billion worth of medications are wasted each year, says Statnews. What happens to all of this trashed medication and who takes care of it? Here are some steps to deal with Unused Medical Drugs.
Medication Disposal
Given how big of an issue improper drug disposal is, we'll need to review the basics in order to fully understand the problem. Here we'll cover forms of medication, what medication types are hazardous, and why it is important to dispose of them safely.
Medications are not limited to pills, in fact, they come in many forms such as tablets, capsules, creams, liquids, and patches. These prescriptions are meant to "prevent, diagnose, treat, or relieve symptoms" says the National Cancer Institute. The most commonly prescribed medications in the United States are Atorvastatin (for cholesterol), Amoxicillin (antibiotic), and Lisinopril (for blood pressure). Hundreds of pounds of expired or unused medications are improperly disposed of every year. The effects are detrimental to our ecosystem and community, so how do we fix this? The answer is proper disposal. Improper drug disposal of hazardous drugs especially, is risky for workers and those handling them. Hazardous drugs include medications prescribed for cancer chemotherapy, hormones, and antiviral drugs. There are several convenient choices provided for the safe disposal of your medications including drug take-back programs, flush lists, trash lists, and so forth. With so many methods available, it might seem like there is no disposal problem at all, however many people only dispose of their medications in a way convenient for them at that moment. This is why it is important to know what is allowed to be disposed of in the trash and what must be taken through a take-back program or mail-back program like PureWay's RP Returns Boomerang Pak Program.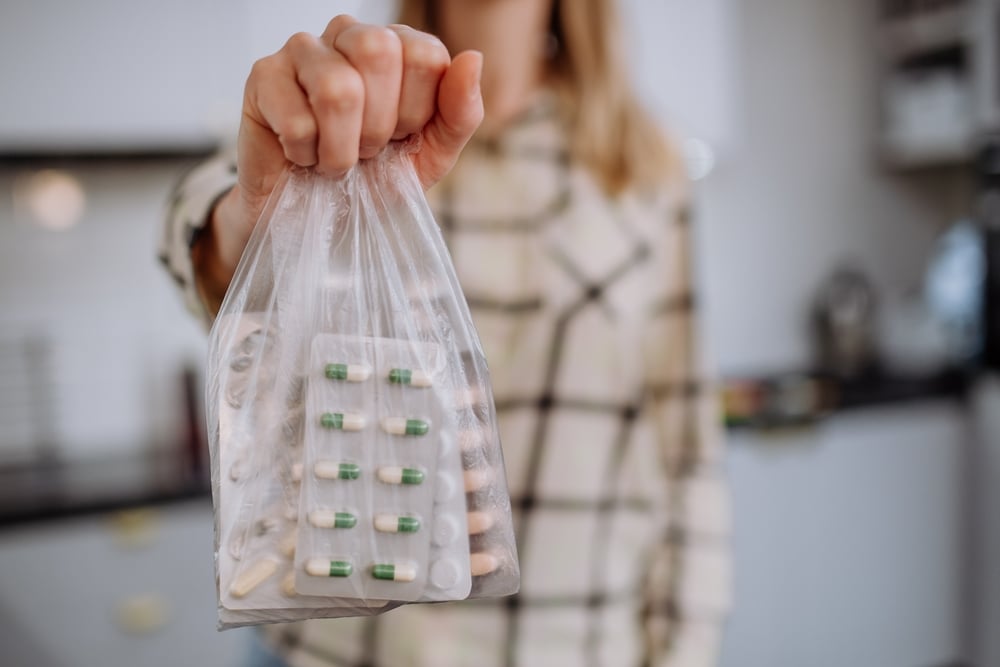 How To Dispose Of Old Pills
Most people are not aware of how to correctly dispose of their expired or unused prescriptions. For those who don't know what the Rx stands for on the signs in pharmacies, this is the symbol for a medical prescription. If the medication fits the requirements of the Food and Drug Administration (FDA) flush list, then you can discard your unused or expired medications down the drain. However, not all medications make the cut. As an alternative to the flush list, you can get your medications taken through a mail-back system. It is recommended and preferred that people dispose of their controlled medications by flushing them down the toilet rather than in the trash. The number one way to dispose of unused or expired medicines (prescription and over-the-counter) is through a Drug Take Back Program immediately, says the Food and Drug Administration (FDA). For more information about what medications are safe for at-home disposal, click on the FDA flush list. Most medications will tell you on the label if they are cleared for disposal down the toilet or not. For medications not listed on the FDA flush list, click on the link and follow these instructions. Never throw out medication without knowing the guidelines and risk factors of doing so. If you have any questions or concerns, ask your healthcare provider for additional information regarding the proper disposal of your old medications.
Now that you know how to dispose of unused/expired medications we will talk about where there are take-back programs. CVS offers units for taking back medication disposal during normal store hours. Only certain CVS locations offer this service, so find one near you for efficient drop-off. How do take-back systems work? In simplest terms, what you need to do is bring your medication (unused or expired), find the Pharmacy Waiting Area inside of your CVS, and place the medication in one of the drug take-back units. It's as simple as that! For even easier management, locate one of the many CVS locations through Google Maps. Do not take any outdated medications stored at home, since this can lead to overdose, confusion of medication, and illness. Schedule an appointment with your healthcare provider for a new prescription and get rid of your old medications. By disposing of old medications you are keeping the ones around you safe and reducing the risk of accidental consumption.
Conclusion
When it comes to proper disposal of unneeded and old medications, you are responsible for taking care of your waste. Without doing your part in safely ridding your home of these extra medications, it could be putting the environment and others at risk. If everyone does their part in properly disposing of unused medications, we will see that the environment and our communities stay healthy. PureWay's RP Returns Boomerang Pak mail-in system is ideal for healthcare facilities to safely return their non-hazardous pharmaceuticals for credit and/or disposal. For more details on the PureWay RP Returns Boomerang Pak system visit our store at PureWay.com