The Surface Disinfectant that Protects without Harmful Effects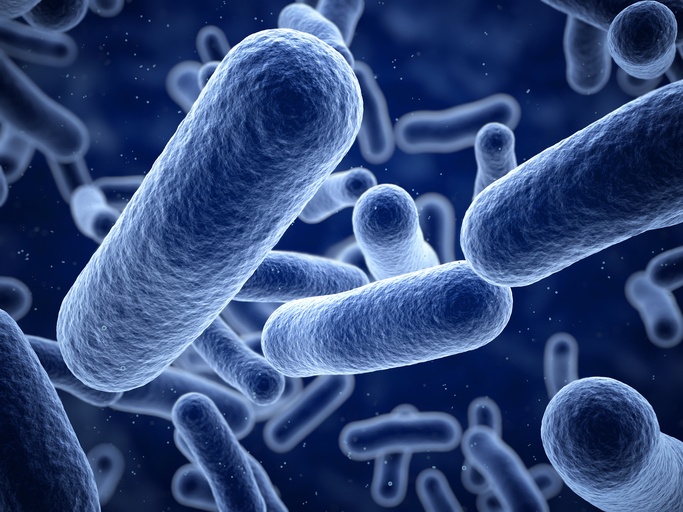 Germs are everywhere. A recent survey reported that up to 60% of travelers have bacteria on their fingers, and with patients touching surfaces in dentist and doctors' offices daily, it's no wonder that these locations are breeding grounds for germs. It's also why it's incredibly important for doctors, dentists and anyone that encounters patients to disinfect surfaces multiple times throughout the day.
Many surface disinfectants are available, but depending on the type, the disinfectant can take up to 10 minutes to disinfect an area—meaning 10 more minutes of potential infection. These disinfectants can also include a large majority of back chemicals, making them harmful to people and the environment. CaviCide, one of the leading surface disinfectants, falls in this category.
Although CaviCide is effective when it comes to disinfecting surface areas, it doesn't do so without some risk. According to the CaviCide Safety Data Sheet (SDS), this surface disinfectant is flammable and can cause mild to moderate irritation when it makes contact with a person's skin or eyes. If someone ingests it, medical advice from the Poison Control Center is required and a trip to the emergency room is suggested. CaviCide's SDS also advises to avoid releasing it into the environment due to its' harmful back chemicals.
When disinfecting an area with CaviCide, personnel is advised to wear impervious gloves, splash proof goggles and protective clothing to avoid any contact with skin or eyes. Without a doubt, this surface disinfectant is heavy duty—but not only does it harm the germs its' meant for, it has potential to harm the environment, patients and the personnel using it. Fortunately, there are other options available that are not as harmful, faster, and just as (if not more) effective.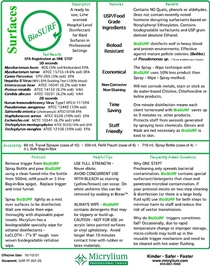 One of these options is BioSURF, a surface disinfectant that works within seconds and isn't harmful to people or the environment. The Gordon Christensen CR Report recently reported it as the best surface disinfectant on market, and with good reason! Not only does it kill in 50 seconds, but it also a great option for practitioners who want to be mindful of the environment, patients and personnel's health.
Although flammable like CaviCide, BioSURF's SDS reports that it has no serious health hazards and is readily biodegradable in soil and water. BioSURF surface disinfectant causes mild irritation that's quickly reversible when in contact with a person's eyes, and has no adverse effects when in contact with a person's skin. Unlike CaviCide, no personal protective equipment is required when handling BioSurf.
While it's very important to disinfect germ-ridden areas, it's just as important to use surface disinfectants that are effective and safe for people and the environment. Thanks to BioSURF's quick, harmless and efficacious disinfecting power, practitioners who are dedicated to keeping a clean facility and protecting their patients, personnel and the environment now have a great go-to option for a surface disinfectant that will produce successful results without causing any harm.