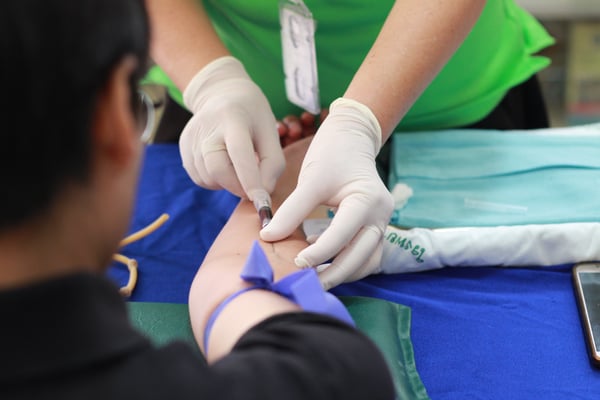 An outbreak of the deadly Ebola virus disease has been declared by the Ministry of Health of the Democratic Republic of the Congo (DRC). As of this post, there are 421 cases, including 241 deaths, attributed to this outbreak. This is the second outbreak to hit the North Kivu province this year, and this latest report comes only a week after the official declaration that the previous outbreak had ended.
On November 26th, the Ministry of Health of the DRC announced that it has begun a randomized control trial in order to test the effectiveness of multiple drugs used in the treatment of Ebola patients. These patients' treatments will now be decided at random, in order to gain data on the drugs' success. This will be the first multi-drug study for Ebola, and is taking place across multiple countries as partners with the World Health Organization (WHO).
WHO Director-General Dr Tedros Adhanom Ghebreyesus stated that, "While our focus remains on bringing this outbreak to an end, the launch of the randomized control trial in DRC is an important step towards finally finding an Ebola treatment that will save lives. Until now, patients have been treated under a compassionate use protocol, with drugs that showed promise and had a good safety profile in laboratory conditions. The giant step DRC is taking now will bring clarity about what works best, and save many lives in years to come. We hope to one day say that the death and suffering from Ebola is behind us."
Ebola is transmitted through "close and direct physical contact with infected bodily fluids, the most infectious being blood, feces and vomit", as well as "indirectly, by contact with previously contaminated surfaces and objects" according to the WHO. The virus is not spread through airborne methods such as coughing or sneezing.
The Mayo Clinic lists a few methods to prevent contracting Ebola:
Avoid areas of known outbreaks. Before traveling to Africa, find out about current epidemics by checking the Centers for Disease Control and Prevention website.

Wash your hands frequently. As with other infectious diseases, one of the most important preventive measures is frequent hand-washing. Use soap and water, or use alcohol-based hand rubs containing at least 60 percent alcohol when soap and water aren't available.

Avoid bush meat. In developing countries, avoid buying or eating the wild animals, including nonhuman primates, sold in local markets.

Avoid contact with infected people. In particular, caregivers should avoid contact with an infected person's body fluids and tissues, including blood, semen, vaginal secretions and saliva. People with Ebola or Marburg are most contagious in the later stages of the disease.

Follow infection-control procedures. If you're a health care worker, wear protective clothing, such as gloves, masks, gowns and eye shields. Keep infected people isolated from others. Dispose of needles and sterilize other instruments.

Don't handle remains. The bodies of people who have died of Ebola or Marburg disease are still contagious. Specially organized and trained teams should bury the remains, using appropriate safety equipment.